Reading Time:
4
minutes
When it comes to food, Odisha has one delicacy after another. So many different variations under one cuisine, you will not find this kind of diversity anywhere else. The state's food has served as a base for many other dishes across the nation. Starting from the humble 'bhog' offered at Puri's iconic Jagannath Temple, Odisha has loads to offer.
Street food is, and rightly so, the cherry on top of the cake. Every district has its own flavor bomb but today, we shall explore the streets or galis of Cuttack and find out what treasure it has to offer?
Dahi bara aloo dum:
We absolutely CANNOT start our journey without mentioning this delicacy first. Winner of the 11th National street food festival at the capital, every Cuttackia is fond of this dish, be it for breakfast, lunch, or dinner, it is THAT versatile. It is an amalgamation of two different dishes— Dahi Bara and Aloo dum. Dahi Bara, an extension of southern Vada, has a mild, sour taste that pairs perfectly with the spice-laden aloo dum. You will find one crowded thhelawala selling this divinity in every nook and cranny of Cuttack. You can visit Raghu's stall in Bidanasi to grab a plate of this lip-smacking dish.
Gupchup: 
Better known as Gol Gappa in the North, Paani Puri in the west and Puchkas in Bengal, Gupchup is the word us Cuttackias use for this quintessential dish. Every household knows this name and enjoys it with gusto. I remember going out with my father to get gupchup almost every evening. It is, after all, the most famous street dish Cuttack has to offer. A sight of pure delight, these little puchkas are served with a filling of lentils, spicy mashed potatoes, jaljeera water and sweet sauce on demand. People frolic around the vendors almost every evening. Dolomundai is a famous place for gupchup. Make sure you keep up with the vendor while stuffing your face because I can guarantee one thing, you cannot stop!
Mutton chop: 
One little shop, three generations of a family and one tasty little dish, that's the legacy of mutton chop in Cuttack. Located in Professorpada for 40 years, they boast of being the best and every person who has visited them will second that opinion. Your nose will lead you right to their shop-front, you can trust me on that. These little deep-fried balls of goodness, filled with perfectly cooked pieces of mutton and spicy mashed potato will enchant you both with its taste and smell. Alongside the chops, they serve egg, prawn, fish and chicken pakoras as well. These are so famous that the shop runs out in less than three hours. So empty your stomach, grab your buddies and head out right now.
Aloo Chaat:
Made piping hot and served almost everywhere in Cuttack, aloo chaat is the go-to dish of for every hungry mortal. Mostly famous as an evening snack, aloo chat is made of potatoes, tomatoes and white peas topped with sweet sauce, sev, papdi and different garnishes. Many different varieties of aloo chaat have popped up across India, papdi chaat being the most famous version. Your taste buds will thank you for this treat, ask anyone in Cuttack! It is available almost everywhere though Dolomundai remains famous for it.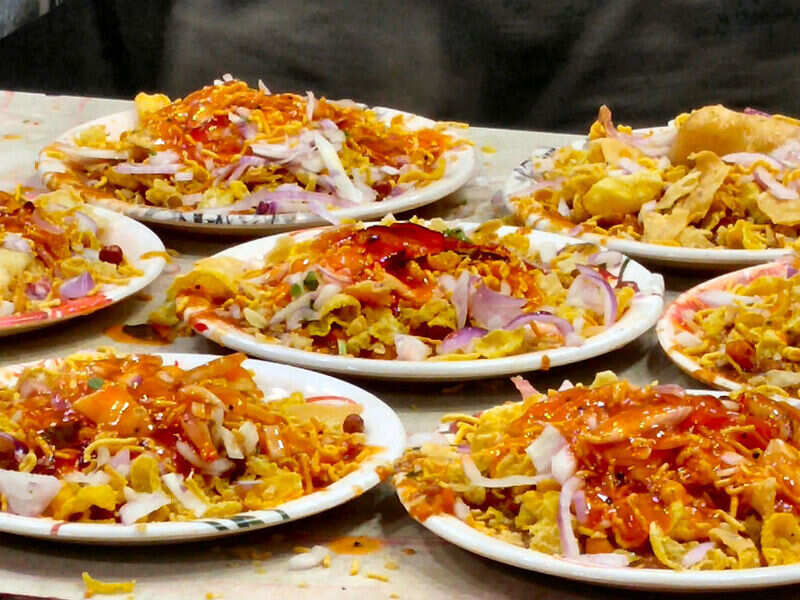 Chhena Poda:
This dish is a hardcore Odisha special and no sweet dish in the world can rival its taste. Pride and joy of ever Odia, Chhena Poda translates to roasted cheese in English. According to legends, it is one of the numerous sweet dishes that Lord Jagannath loves to eat. Every sweets store will boast of this dish. Dripping with sweet sugar syrup or made dry, it is the most exquisite use of the humble paneer. In Odisha, chhena poda is baked in Sal leaves which gives it a distinct flavor and also adds that trademark smokey taste. If you haven't tried it yet, you are missing out.
That's it for now, folks. But fret not, with so many tasty dishes to discover, will the list ever run out? Don't think so. Stay tuned for more.