Reading Time:
4
minutes
Odisha might be the most underrated state in India. It is such a wondrous place yet when you ask people about it, the answers will leave you with an earnest desire to throw a map at their faces (personal experience). Keeping that aside, the food here is something to desire. There are some classic Odia dishes that I would like to tell you about today. These are the dishes that every Odia is proud of. Every household in Odisha is guilty of making these dishes more than a few times a week and for good reasons. Made with the simplest of ingredients, it is heaven on a platter.
So be ready to be swept away with the aroma of deliciousness!
PAKHALA (RICE WITH CURD AND WATER): This just had to be on the top. Every households' favorite dish, Pakhala truly is a classic. It is very simple to make. Just add water to cooked rice and leave it overnight to ferment (Basi Pakhala). It is usually paired with onions. Chilies, Badi Chura (another classic!), etc. a summer favorite, it helps cool down the body temperature as well the stomach.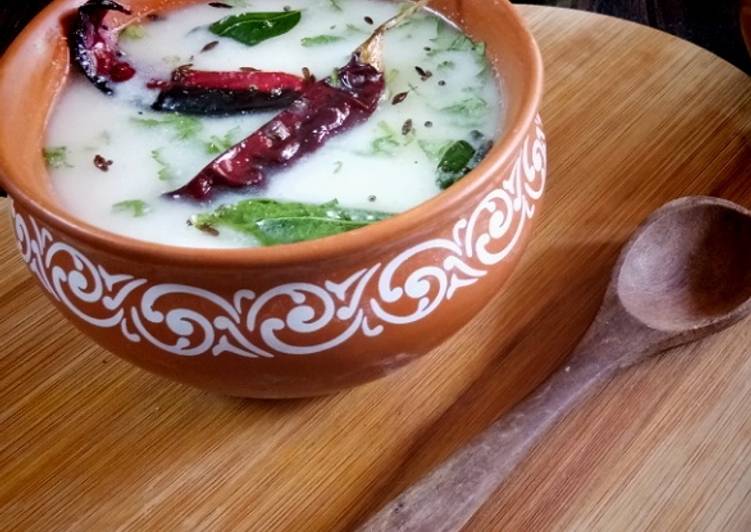 BADI CHURA: This is something which is more of an accompaniment. It's eaten as a side dish but is a favorite nonetheless. It is made by coarsely grinding Badi along with chillies and garlic then adding finely chopped onions and coriander. Classic, yet simple!
DALMA: Dalma is unique to Odisha. You will not find anything that will ever match its taste. EVER! There are many varieties that have popped up around this dish, but the originality of this cannot be stolen. It is prepared using lentils and vegetables. Lentil such as toor daal is preferred. Vegetables used for this include green papaya, brinjal, pumpkin, arbi, etc. The magic of this dish in the garnish. It is garnished with Jeera Lanka powder (roasted cumin and dried red chillies) which further elevates the dish.
RAI (MUSTARD) BASED DISHES: Mustard is a popular ingredient in Odia cuisine. Mustard paste is used across many dishes. Most popular of these would be:
CHATTU RAI/Besara made using mustard paste, potatoes, and mushrooms. Mushrooms are quite common in Odisha and we love to eat it, don't we?
KADALI MANJA RAI is made using Banana stems (or Manja) along with mustard seeds. It's quite delicious and can be eaten on its own!
MAACHHA RAI is made with fish. Fish is another staple in Odisha and has many different preparations. This is the most popular and is basically fish in a mustard-based curry.
MAACHHA MAHURA: Speaking of fishes, another household favorite is Mahura. It is made using Rohu or Catla fish. It is highly nutritious because it uses a lot of vegetables as well. Want to elevate this dish further? Add in prawns and viola!
JAHNII POSTO: You might be familiar with Jhinge post, a Bengali dish? Ya, this is similar, except Odias add garlic to their preparations. This is made using large chunks of Ridge gourd (Jahni) along with onions, potatoes, red chilies and, coriander all coated with a creamy, rich curry of Posto or poppy seeds.
MAACHHA BESARA: Another very classic Odia dish is machha besara. Made with mustard paste, the unique aspect of this dish is how it is prepared.  It is made in a succulent mustard gravy that is laced with a subtle taste from dried mango. Tangy!
MUDHI MAANSA: I left this for last because I didn't want to drool all over myself. Meat is a very important part of Odia cuisine and there are innumerable dishes centered around it. I think the unanimous decision lies with this dish though. Its preparation takes hours to complete and since it is a slow-cooked dish, its taste is unmatched. An amalgamation of many spices and the trinity (onion, garlic, ginger), mutton is first cooked in a wok and then in a pressure cooker using plenty of mustard oil. In the Baripada region, it is served with Mudhi or puffed rice. But it tastes just as amazing with Pitha or rice!
Okay, now I am definitely drooling. I think every Odia reading this is. 
While I go and drool some more, why don't you tell me what your favorite dish is?