Reading Time:
4
minutes
Odisha has left a special indelible scar in the mind of sightseers in the past and ages to come for its serene, silent and salubrious bucolic beauty. It is widely appreciated across India and a sense of euphoria and excitement for visitors for its sensuous and soothing panoramic wildlife sanctuaries. To extend our discussion we will today travel to the  Kuldhia wildlife sanctuary sited n the Balasore district of Odisha, India.
The sanctuary is spread across 272.75 km2  in the Chota Nagpur Plateau region. It is linked with Simlipal National Park via the Sukhupada and Nato hill ranges. It is classified as an Eastern Highlands moist deciduous forest ecoregion.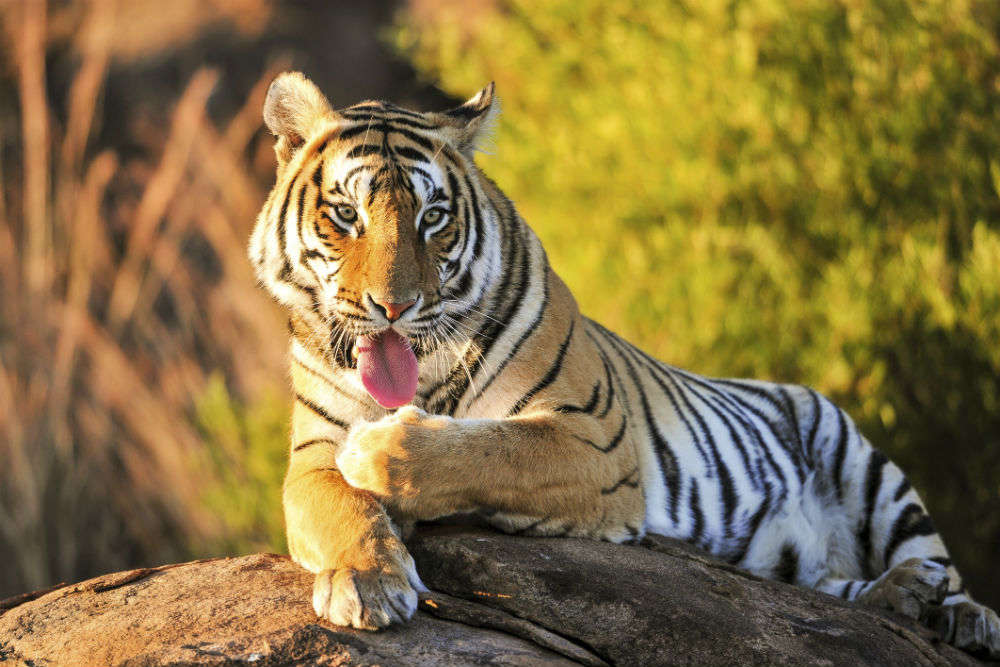 It was declared a sanctuary on 4 January 1984. It is famous for the Mayurbhanj Elephant Reserve that spreads across Simlipal, Kuldiha, and Hadgarh wildlife reserves. Locally in Kuldiha, the elephant reserve is known as Tenda Elephant Reserve.
There is a watchtower strategically created at Garsimulia for animal lovers to have a look at elephants bathing or drinking water from a small stream that runs right through the reserve. The sanctuary offers night stay accommodation at Kuldiha entrance, Jadachua, and Rishia in the form of huts, tents and a few concrete houses.
Prior reservation is required for night stay. It is usually closed during the peak monsoon season which typically falls between July and September. A major fire was reported in 2012 that engulfed both Simlipal and Kuldiha forests causing significant damage to flora and fauna. The sanctuary has been declared an ecologically sensitive zone as of 2nd August 2013, by the government.
The sanctuary is almost equidistant from Bhubaneswar and Kolkata. It is easier to reach from Bhubaneswar, being the capital city of Odisha state. The nearest airport is Biju Patnaik International Airport. The nearest railway station is the Balasore railway station. One can take NH16 and reach Nilagiri via State Highway -19; thereafter a scenic narrow serpentine tapering road traversed to the sanctuary entrance.
It is a mixed deciduous forest dominated by the Sal tree. Various animals inhabit the forest, including Tiger, Leopard, Elephant, Gaur, Sambar, Giant Squirrel, Hill Myna, Peafowl, Hornbills, other migratory birds, and reptiles. The sanctuary is a haven for environmental and animal research. There are numerous scientific surveys and reports available that focus on the study of flora and fauna of the sanctuary. Another special luring factor for visitors is in the northwest direction of the sanctuary, there is Risia Dam, which provides an excellent opportunity for birding and fishing.
The dam is well constructed banked with lush green fields and forests full of canopies, an abode for wildlife such as elephants, deers, sloth bears, and royal Bengal tigers.
The exquisite place caters to the scope of full-day excursion for the visitors with lots of fun and frolic by exploring the unexplored. The sightseers after catching the panoramic view of sanguine and serene nature, start preparing some delicious cuisine to spice up their short stay.
Every year sightseers from different parts of Odisha and India visit the sanctuary to relax and release their anxieties and adversaries if not for the entire life but for a while to inhale in the hygienic environment in one of the most hinterlands of the country.
( The author has traveled in the month January in 2020 to capture his moments and in his leisure has penned this down for sightseers excitement and entertainment. )